THE STORY
iLashBeauty – where professionalism meets the art of inner and outer beauty…
The magic of iLashBeauty has enhanced the lives and the eyelashes of Toronto residents since 2008. Ms. Irina Arych, an artist and an entrepreneur, decided to bring the latest Hollywood trend of eyelash extensions to Toronto. A passionate beauty industry expert, an innovator and a fashionista, she was determined to deliver the crème de la crème of the eyelash extensions to her Toronto-based clientele.
Upon completion of certified training in Europe and in Montreal, Ms. Irina Arych learned and perfected Hollywood's eyelash extension techniques right in Los Angeles, CA! The journey to picture-perfect eyelashes continued, as iLashBeauty was born in 2008. It took Toronto's beauty industry by a storm, and became a key player in local industry shows and workshops.
Ms. Irina Arych and her impeccable artistic abilities and background in arts became the key factors for iLashBeauty's unique choice of products and techniques. Today, iLashBeauty offers mink eyelash extensions in a variety of colours, applied with FDA-approved medical-grade adhesive, as well as rejuvenating eye patches, exclusive Swarovski crystal designs for eyelash extensions, facial and makeup wipes with natural green tea and rose extracts, and cleansers for taking proper care of eyelash extensions.
The search for perfection continued, as Ms. Irina Arych took iLashBeauty to the new heights by establishing a highly successful training program. Her vision provided an excellent opportunity to train local beauty professionals in L.A.-based styles and techniques right here, in Toronto!
iLashBeauty is becoming the exclusive choice for eyelash extensions among clients and professionals alike. Please feel free to further explore iLashBeauty website for additional information, or contact iLashBeauty professionals at (416) 873-1123.
iLash Beauty Location 1: Near York University @ Aura Palace Wellness 2777 Steeles Ave. West, unit 18, North York, ON, M3J 3K5.For directions please click on the map below.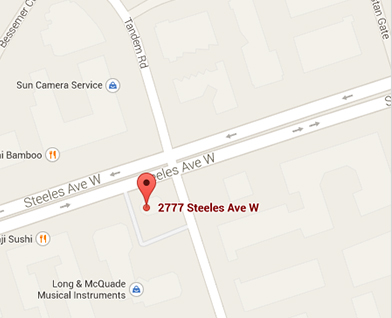 iLash Beauty Location 2: Beaches @ Balance Health Group 1789 Queen St East, unit 6, Toronto, ON M4L 3Y3.For directions please click on the map below.